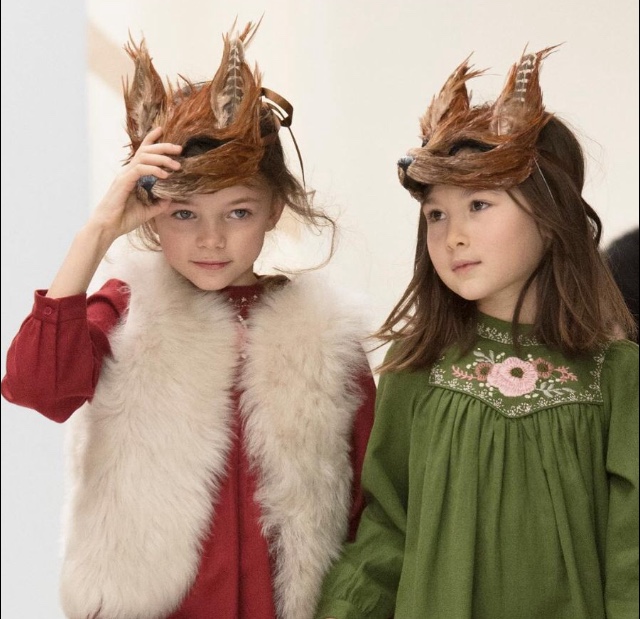 Jan
25
The Paris Atelier
January 25, 2018
0 Comment(s)
Last month Curious Fair were contacted by French Couture House Bonpoint, who asked us to create our masks for their Winter 2018 show. We jumped at the chance to replicate a range of our animal masks in children's sizes.
Bonpoint have offered refined children's clothing from Paris since 1975. Their beautiful and charming clothes are both stylish yet whimsical and fit our brand identity perfectly. Our miniature fox cubs and white rabbits looked adorable on the children and we were so pleased with the looks the Bonpoint team put together!
We loved the idea of the cub masks so much that we have added them to our current collection, so if you love the look for your child or want a special, bespoke piece then get in touch.